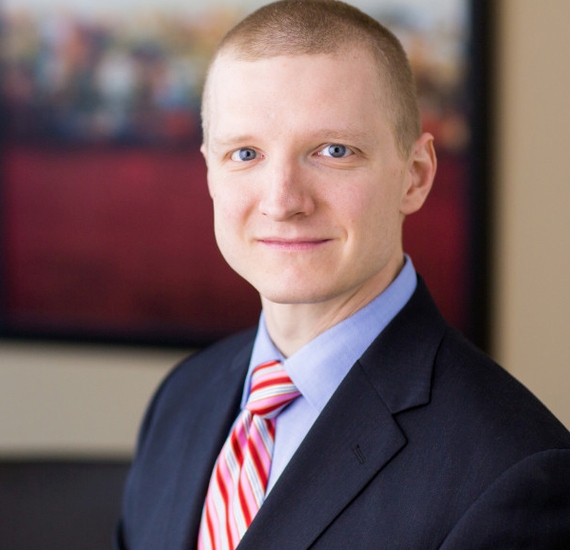 Attorney
Bryan Saxton is a partner whose practice primarily involves commercial real estate acquisitions; dispositions; retail, office and industrial leasing; and business transactions. Bryan has experience representing clients ranging from large international organizations to real estate investment trusts to small businesses and individuals in real estate and other business and transactional matters.
Having worked in large and small law firms, Bryan provides his clients with an excellent level of service from a cost-efficient perspective.
Bryan is also active with local bar associations, including the Maryland State Bar Association, as a member of its Real Property, Planning & Zoning Section Council and previously of the Young Lawyers Section Council where he served as co-chair of the Maryland Wills for Heroes program and co-chair of the Publications Committee. Bryan is also engaged in the Baltimore community with the United Way of Central Maryland, including as a member of the Baltimore County Partnership Board and the Leaders United Executive Council, and was previously a member of the Emerging Leaders United Executive Council where he served as Chair of the Professional Development Committee, an Emerging Leaders United Ambassador, and the Emerging Leaders United Baltimore County Ambassador Circle where he served as Chair. Bryan is also a previous member of The Family Tree's Next Generation Network Committee.