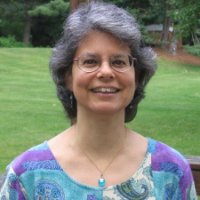 Lisa Farley Acupuncture, LLC
5570 Sterrett Place, Suite 308
Columbia, MD 21044
I am passionate about acupuncture and Zero Balancing and working in partnership with my patients to cultivate wellness on all levels.
I came to acupuncture via a depleting illness. Acupuncture treatment helped me recover and regain my energy and vitality. When exploring options for my next career I knew that I wanted to help people live fuller, more vibrant lives. My aunt, an acupuncturist, took me to an open house at Tai Sophia Institute (now the Maryland University of Integrative Health) and within a week I found myself filling out an application for their acupuncture program.
While working toward my Master's degree, I was introduced to Zero Balancing and immediately knew I wanted to add this skill to my repertoire. Upon graduation from Tai Sophia I completed my Zero Balancing certification and began integrating this modality into my acupuncture treatments as well as using it as a stand- alone method of treatment .
I get regular treatments in both modalities to assist me in moving through life with ease, joy, and grace.
I hold a Master's Degree in Acupuncture from Tai Sophia Institute in Laurel, Maryland, and am a certified NADA (National Acupuncture Detoxification Association) specialist. I am licensed by the Maryland Board of Acupuncture and am a member of the Maryland Acupuncture Society as well as being a certified Zero Balancing practitioner with membership in the Zero Balancing Health Association. I have also served as adjunct faculty for the Community College of Baltimore County teaching Holistic Health at the Catonsville Campus.
Prior to this career I homeschooled my daughters for 14 years, re-learning and enjoying subjects from dinosaurs to American history.
I earned a B.A. in Elementary Education and a certification in Mathematics from Towson State University. I taught Middle School Mathematics in Harford County, Maryland and then worked for the Department of Defense prior to staying home to raise our daughters.
All of these experiences have served as my training to work with you to provide guidance and support regarding diet, exercise, and other lifestyle choices that affect your wellness in addition to acupuncture needle treatments and Zero Balancing sessions. I want to work with you to help you have more energy, reduce or eliminate pain, become more mobile, reduce stress, and/or maintain good health.