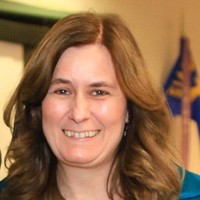 Health & Wellness
Specialty: Health and Nutrition
Do you or someone you care about need to make some changes in their life to improve their wellness? Do they know how to get started?  Do they want to be able to sustain their improvements? If so, Robin Bartko is the person to help them make and implement a step by step "road map to wellness" plan that integrates their personalized values, goals and preferences.  Robin works with individuals, groups and businesses to create plans to improve health and well-being.
Robin has a Master's Degree in Health Promotion from Maryland University of Integrative Health. She is CHES (Certified Health Educational Specialist) Certified.  She is also certified as a Health Coach by the Institute for Integrative Nutrition in New York, where she was trained in more than one hundred dietary theories and studied a variety of practical lifestyle coaching methods.  She has a Bachelor of Science degree in Business Administration with concentrations in Marketing and Management from Towson State University. 

Robin specializes in two areas including autoimmune disorders such as MS and Lupus and assisting families with children with challenges including ADHD.  Robin is a big believer in managing emotional health and has been trained in positive psychology, meditation and other stress reducing activities.
Robin is a Howard County native and was born and raised here.  She has a loving husband and is a mom to three children.