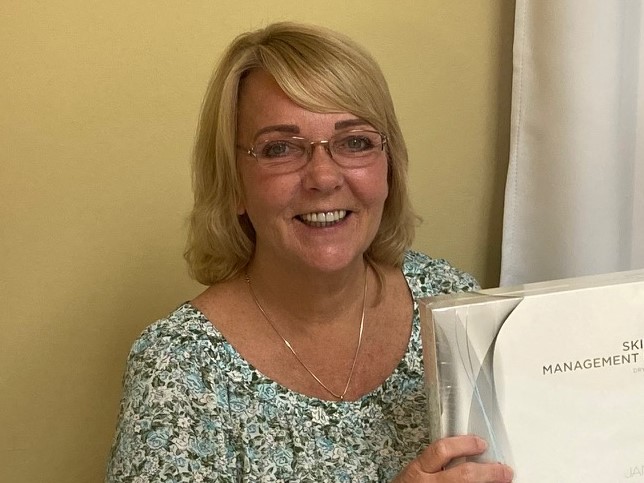 Health & Wellness
Specialty: Skin Care and Esthetician Services
5560 Sterrett Pl Suite 102
Columbia, MD 21044
Hi Everyone! My name is Dawn Conley. I am a licensed Esthetician in the state of Maryland and, the owner of Fresh Faces Skincare, a Columbia based skin care salon. After suffering for years with teenage and adult acne, I was struggling trying to find a solution to this very devasting condition. I tried everything over the counter known to man, plus I visited several dermatologists but nothing seemed to help long term. I finally decided to try a chemical peel at a local plastic surgeons office. And that's where my true passion was discovered and my story really begins.
Laurie was my amazing Medical Esthetician and she changed my life! She too, had a history of acne issues and was good enough to share her personal story with me. I wound up signing up for a serious of 3 chemical peels (which helped my skin tremendously) and Laurie and I became instant friends. As I inquired and learned more about exactly what an Esthetician was, I was totally hooked and knew I had to pursue this as my career as well. In 1999 I enrolled at Von Lee School of Aesthetics in Pikesville, Maryland for their one-year part-time night program. As a single mom of a 9 year old son at the time and with a full time job, this was perfect for me. I graduated in early 2000 and over the years, have worked for a few popular day spas in the Columbia area where I have learned invaluable lessons and have constantly improved my skills and skin care knowledge.
With the encouragement of several clients, massage therapist friends and the incredible support of my amazing husband, I decided, in the midst of a Pandemic (sounds kinda crazy I know), to open my own skin care business which I opened on December 1, 2020. Business has been going really well since then and improving each and every month. I am so excited to have opened Fresh Faces Skincare as well as having the privilege of joining the LeTip family. Please feel free to visit my website freshfacesskincare.com, to learn more about me and Fresh Faces Skincare. I look forward to seeing many of you at my salon one day. Thank you to everyone, for your support.