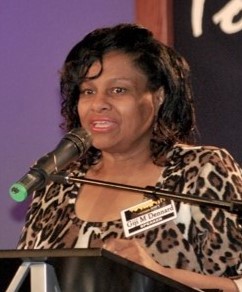 Health & Wellness
Specialty: Motivational Speaker
Areas of Expertise: Service Excellence, Leadership Development, Team Building, Identity Cultivation, Father Wounds, Kingdom Living, Gourmet Cuisine & Nutrition
Engagement Types: Conferences, Workshops, Lunch-n-Learns, Trainings, Seminars, Podcasts, Radio/TV Shows
Mission of WELL fed Resources
Through motivational speaking, publications, and online courses, WELL fed Resources offers products and services to help you achieve 360 degree WELLness.
For your personal growth and development we help you be WELL, live WELL, and eat WELL. And for your business we help you serve WELL and lead WELL.
Customizable Speaking Engagements
As a passionate, creative, and articulate storyteller, Giji Dennard brings a cornucopia of academic, professional, and real world experience to every communication–written or oral—with particular expertise in the areas of service excellence, leadership development, father-child relationships, nutritious gourmet cuisine, staff training, identity cultivation (through motive gifts, love languages, temperament, and other assessment tools), effective communication, and Kingdom living.  From state champion orator in high school to Director of Training at Capitol Concierge to sole female speaker at the inaugural Father-Shift Conference, she has engaged and inspired audiences for over five decades with her transparency and empathy.
Publications and Credentials
Having presented before corporate executives, federal policy makers, high school and college students, restaurant personnel, concierge managers and staffs, church congregations, radio listeners, fellow trainers, as well as, attorneys and clients, Giji Dennard is at home with virtually any target population. She is driven by the desire to see everyone within her sphere of influence break through whatever impasse they face to achieve their full potential.
In terms of academic credentials, Giji earned a B.A. in Print Journalism from Howard University and a J.D. from Stanford Law School.
She has authored and published several books including, The Service Culture Playbook: Winning Business Strategies for Creating High-Performance Teams and Lifetime Customers; Hungry for Wholeness: A Call to Pursue Healing & Restoration in Your Father-Child Relationship; and a digital devotional with a companion journal entitled Strange Fruit: A Paradigm for Changing the World by Our Choices. Giji looks forward to the release of her Leadership Culture book in 2023.
For relaxation she enjoys music, sailing, reading, and creating new recipes.