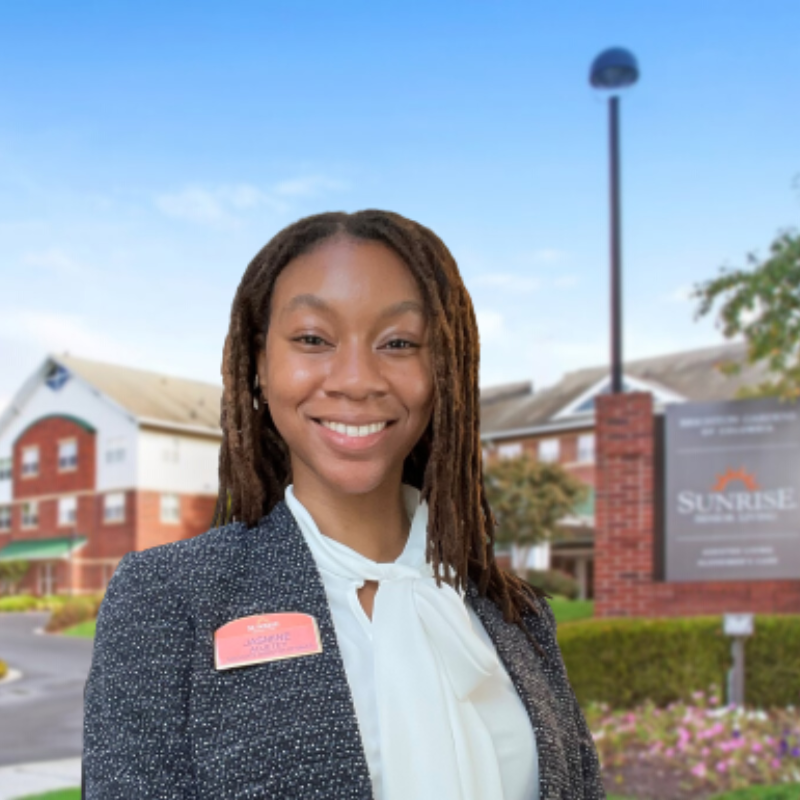 Health & Wellness
Specialty: Assisted Living
7110 Minstrel Way
Columbia, MD 21045
About Me
If I weren't getting paid to help people in the way that I do, I would still find a way do it. Creating a lifestyle that seniors can enjoy is allows me to be a part of a story and legacy worth telling. As the Director of Sales, at Brighton Gardens of Columbia, I exude the highest levels of hospitality to visiting families, guests, and professionals.
I welcome curious inquirers into my community as if it were my own home. My life is all about making people feel comfortable, appreciated, and heard. I do this by anticipating the needs of those around me, wherever I may find myself, and acting.
About My Business
Each chapter of your life brings something new and exciting—and we believe that should never change. At Brighton Gardens of Columbia, while you're busy seizing the day, we'll be providing personalized services and support. So go ahead and find new adventures with friends and family—we'll take care of the rest. Our community focuses on your wellness and happiness with vibrant social events, exercise classes, and fresh cuisine.
We are proud that our community has been recognized as Best Assisted Living and Best Memory Care as part of U.S. News & World Report's Best Senior Living ratings for 2022–2023.
OUR MISSION: To champion quality of life for all seniors.
OUR VISION: To create the preferred lifestyle for enjoying longer, healthier, happier lives.