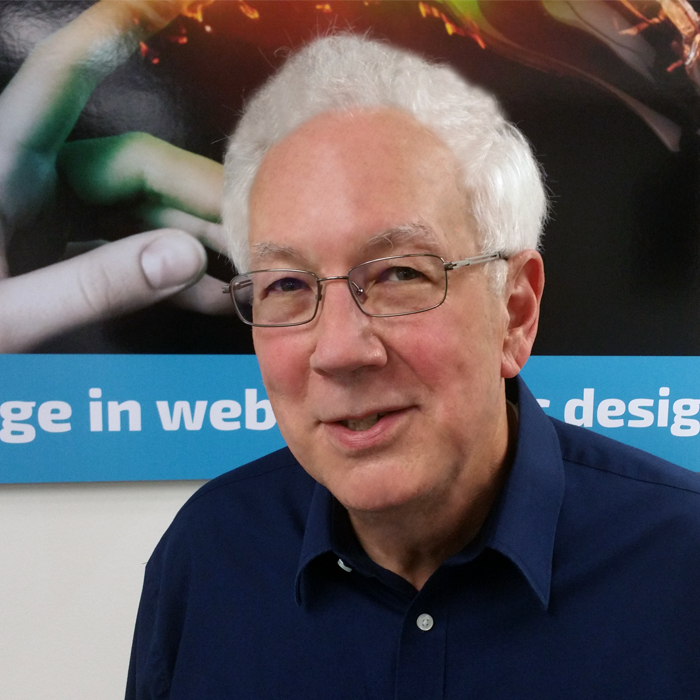 Advertising & Marketing
Specialty: Website Development, & Internet Marketing
8950 Route 108, Suite 215
Columbia, Maryland 21045
Skill Set:  Website Development, Internet Marketing, Branding, Creative Strategy and Messaging Development, Graphic Design, TV and Video Production
An award-winning designer and writer, Ken Mays brings over 40 years in communications, graphic design, advertising and publishing to the Mays Creative Team.  After spending the last 25 years as an entrepreneur, Internet & online marketing innovator and successful business owner, Ken is a proven leader in today's most advanced digital communications technologies.  His company, Mays & Associates, was a web development pioneer, developing its first website in 1995 in the early days of the World Wide Web.  Since then, Mays has taken a leadership role in digital communications, introducing businesses in the Washington/Baltimore market to the power of dynamic websites with content management systems early in this decade.  Just recently, Mays became one of only a handful of companies nationwide to begin building "responsive" websites that automatically adapt to every device, from desktop computers to iPads and smartphones.  As a Creative Director, Ken has built brands from the ground up as well as given old brands new life in a wide variety of industries including real estate, law, computer technology, IT, biotechnology, science, medicine, arts & entertainment, food retail, men's clothing, skin care, foot care, communications, publishing, government, manufacturing, automotive, healthcare and education.  His extensive skill set includes corporate branding, corporate logo design and slogan development, corporate collateral design, and the development of creative strategies for products and services.
Ken's early career as a journalist was spent in the Baltimore/Washington market where he served as editor of the Towson Times at the age of 24 and then as managing editor of a daily newspaper in Arlington, Virginia, The Northern Virginia Sun.  Mays left the Sun in 1974 to join an ambitious publishing startup, The Columbia Flier.  He was hired by the Flier for both his writing and design skills.  In addition to covering the Maryland State Legislature, he became the first design director for the publication, separating it from the other newspapers in the market by giving it a unique magazine style look and feel.  Ken spent over 15 years at the Flier which later became Patuxent Publishing Company (PPC), one of the largest publishers of newspapers, magazines, and community telephone directories in Maryland.  He served on the executive management team as director of marketing and promotions.  He left PPC in 1988 to take Mays & Associates full time, first as a traditional advertising agency and finally as a digital communications firms, specializing in website development and online marketing.
Community involvement has been an important part of Ken's life.  He has taken an active role in a long list of non-profit organizations including board positions on the Howard County Chamber of Commerce, The Howard County Sesquicentennial Committee, The American Marketing Association (Baltimore Chapter), YMCA, American Heart Association and the Patapsco Valley Heritage Greenway.  His non-profit work includes over 20 years with The Columbia Festival of the Arts and design projects for The Columbia Foundation and Howard County Special Olympics.  He also spent 15 years as a Boy Scout leader.
Ken holds a B.S. in Journalism from The Pennsylvania State University.