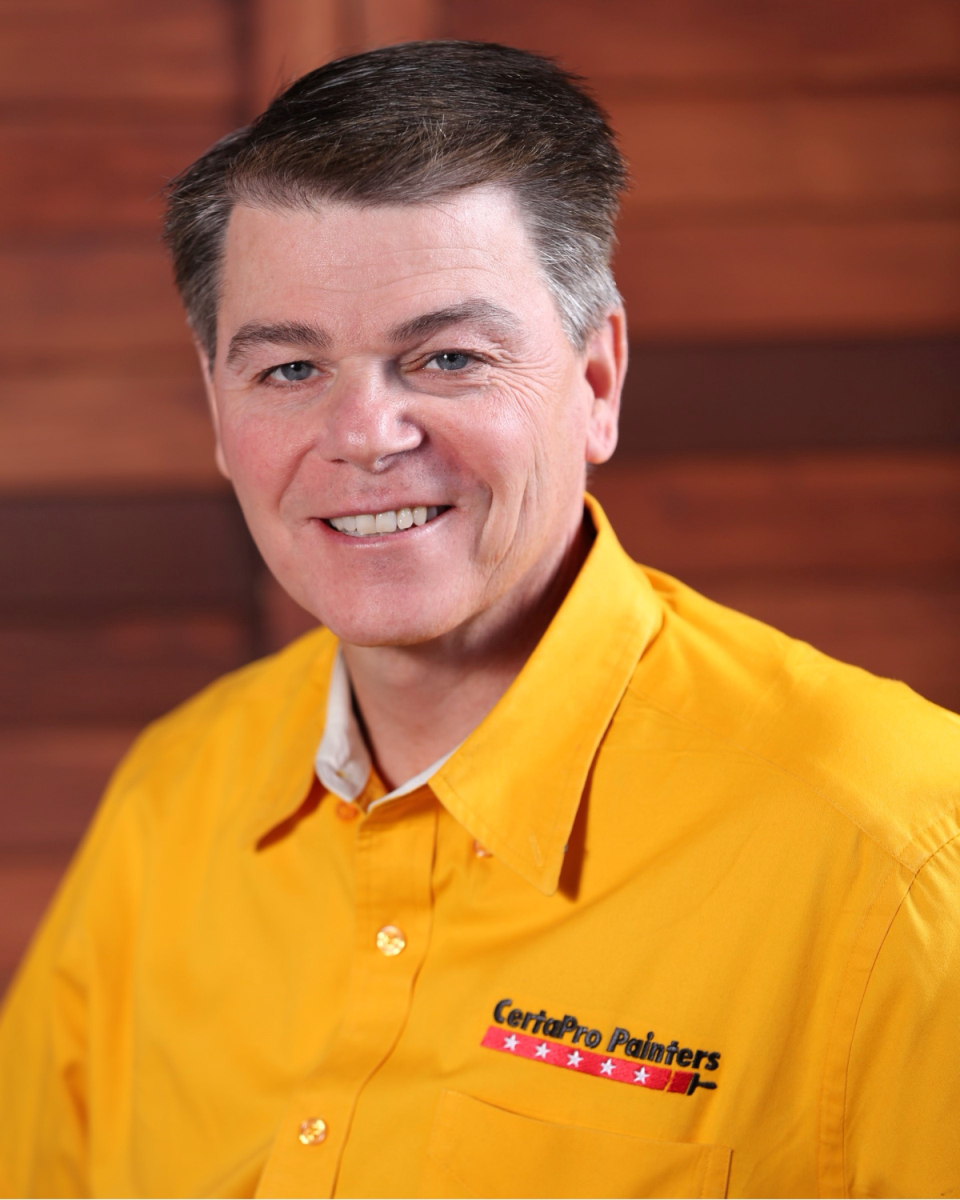 Contractor
8775 Centre Park Drive, Suite 655
Columbia, MD 21045
AFTER THREE DECADES IN FINANCING, NEW CERTAPRO PAINTERS OF
COLUMBIA OWNER IS PAINTING A NEW PORTRAIT
(COLUMBIA, Md.)—For over three decades, Tony Shiflett, owner of CertaPro Painters of Columbia located at 8775 Centre Park Drive #655, worked in finance and accounting. Providing painting services since March 16 in an area encompassing 12 zip codes throughout Howard County, Shiflett is a part of the business Entrepreneur Magazine ranked among North America's top franchises on its 2015 Franchise 500® list. Now, the onetime VP of finance is making a transition he says is allowing him to satisfy a lifetime dream: being his own boss.
For the entirety of his 31-year career up to his position as owner of CertaPro Painters of Columbia, Shiflett served the manufacturing industry in accounting and financing roles. For the last three years he was the vice president of finance for a direct marketing company. But Shiflett wanted to do something more and take on a level of autonomy his career wasn't offering. That's when he came upon CertaPro Painters.
"The manufacturing environment in Maryland has been diminishing in the last few years" said Shiflett. "With increased company downsizing throughout the industry I decided that future employment stability could be best achieved by business ownership. When I discovered the opportunity to own a CertaPro franchise, it met all of my needs. I could own my own business while still having the support of a franchise with a stellar reputation."
With CertaPro Painters, Shiflett provides services for both exterior and interior painting backed by the company's Quality Callback Program, which ensures a customer's needs were met after the paint has dried. This quality assurance, Shiflett said, is reflected in how CertaPro treats its franchisees, too.
"CertaPro does a fantastic job at getting you prepared before you ever go out and meet that first customer, which is especially helpful for someone like myself who is making a career transition," said Shiflett. "CertaPro's reputation of excellence with customers that piqued my interest in owning a franchise, but it was the company's reputation of support of franchisees that sealed the deal."
Now that Shiflett is living out his dream of being his own boss he's looking forward to impressing the importance of entrepreneurship upon his two kids. But entrepreneurialism, he said, appears to run in the family.
"It took me 30 years to finally make the leap to business ownership," said Shiflett. "Before I could incorporate my new company my 15-year-old son beat me to it and incorporated his own business one month before I did. This just shows you're never too old or too young to start a business of your own."
About CertaPro Painters
Founded in 1991, Oaks, Pennsylvania-based CertaPro Painters is the largest painting company in North America with more than 400 locations worldwide, CertaPro provides a customer-driven painting experience for both residential and commercial properties that is unparalleled in the industry. The company's stellar service and proven business system have made CertaPro North America's most referred painting company. For more information, visit www.certapro.com.